ETNA
Buy One, Get What's Yours Back
••••••••••••••••••••••••••••••••••••••••••••
Etna is one of the biggest homeware and furniture retail brands in Brazil, with a catalog of over 20.000 products.
To launch it's mid-season campaign, on which there would be no special discounts, we simply made the biggest sale anyone could promise.
By buying something, we showed something else they would get:
something they already had.
••••••••••••••••••••••••••••••••••••••••••••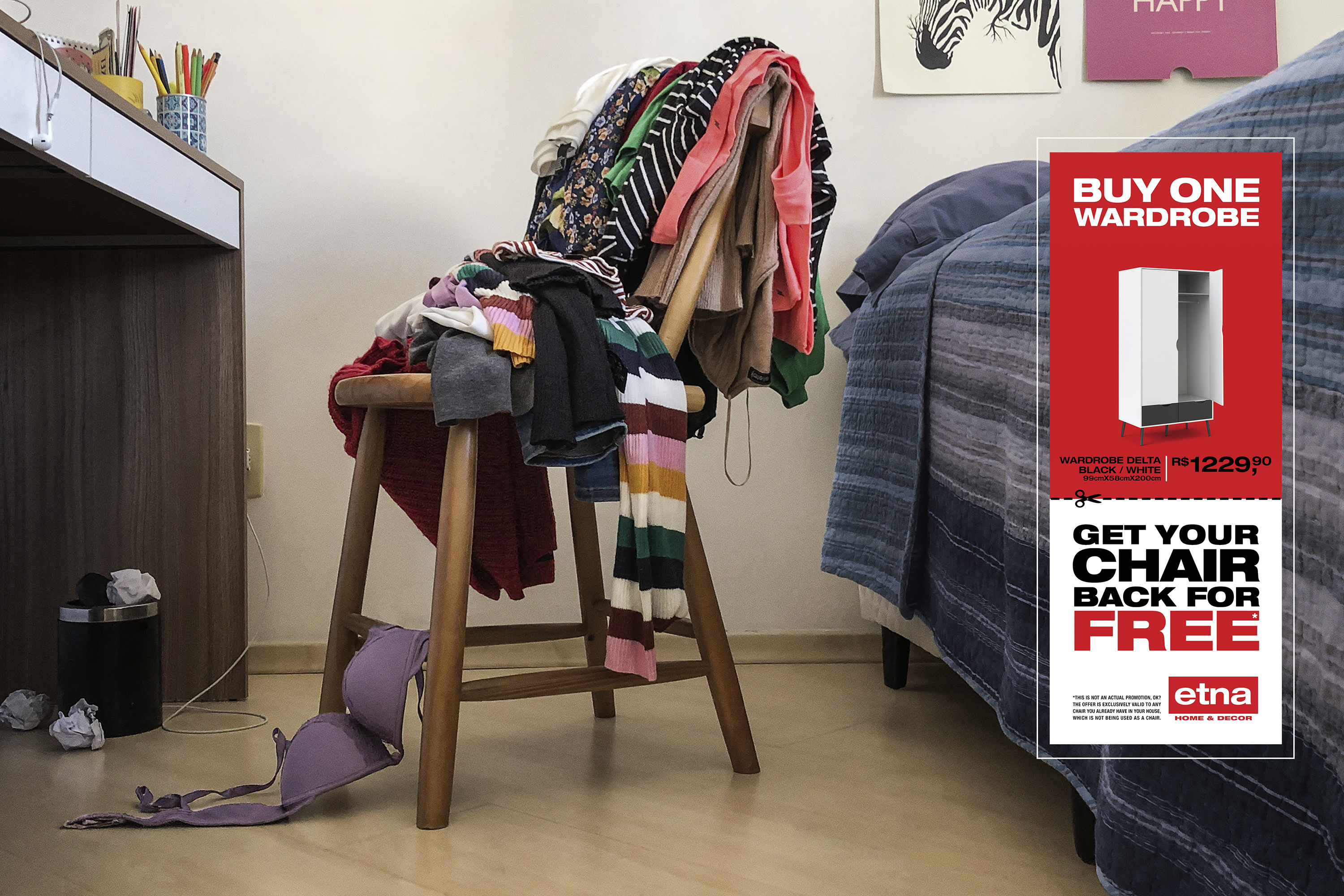 ••••••••••••••••••••••••••••••••••••••••••••

Wave Festival ︎︎︎
Gold
• Print & Publishing / Retail
El Ojo de Iberoamerica ︎︎︎
Bronze
• Graphic Campaign
Ad Stars ︎︎︎
Bronze
• Print Campaign - Product & Services (furniture / household)
Lürzer's Archive ︎︎︎
2019 • Book 3
••••••••••••••••••••••••••••••••••••••••••••
••••••••••••••••••••••••••••••••••••••••••••

art direction: José Pedro Bortolini
copywritting: Rodrigo Niemeyer / Eveline Farina
creative direction: Marcos Abrucio / Zico Farina
+
photography: Gustavo Mendes
retouch: José Pedro Bortolini
+

film production: Dogfish Film
director: John Porciuncula
sound: Hefty Audio
••••••••••••••••••••••••••••••••••••••••••••

2018